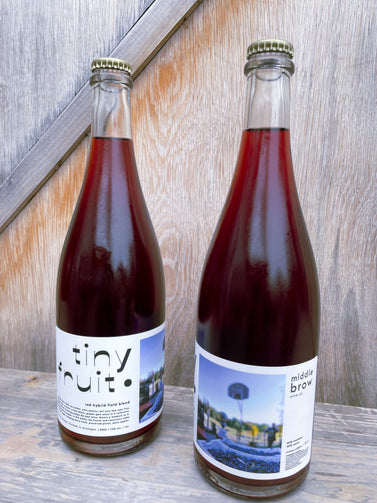 tiny fruit
tiny fruit
Regular price

Sale price

$24.00
red hybrid field blend. 2022.
all fruit starts little, we reckon. even melons. but very few stay tiny. elderberries. currants. a few others. grapes gain mass in a collective. a cluster. optimal clustering makes the best wine. there's a modesty to it. and a dynamic between grapes. in this bottle, the french and the americans make friends again. bringing berry fruits. preserved plums. early apples. 
made in chicago. farmed in michigan. 12% alc./vol. 
pickup @ bungalow > 2840 w. armitage ave. chicago, il 
Couldn't load pickup availability